02:46  Utica Queen
Well now, what a finale!  I am already head over heels in love with the kooky and spooky Utica Queen's excitability, bubbliness and "colourful Tim Burton" vibe.
In telling us about herself and her inspirations as a designer (who draws and makes her own looks, by the way!), she whispers, luring us in and making it intimate… and it's working.  I already want to be her best friend.
Is there even time to mention her Matter Hatter's Tea Party outfit or the duality of her half-and-half makeup or her charming Minnesota farmland origins?  No?
Okay, in that case, I'll leave you with one final quote to get you hungry for the season 13 premiere on 1 Jan 2021.
"How I respond to conflict is shut down, get very very depressed and cry on the inside but also the outside." 
Wait, not that one.  This one:
"I am America's Next Drag Superstar because I have so much light and love to give and the world is ready to put on their sunglasses because I am the brightest one in the room."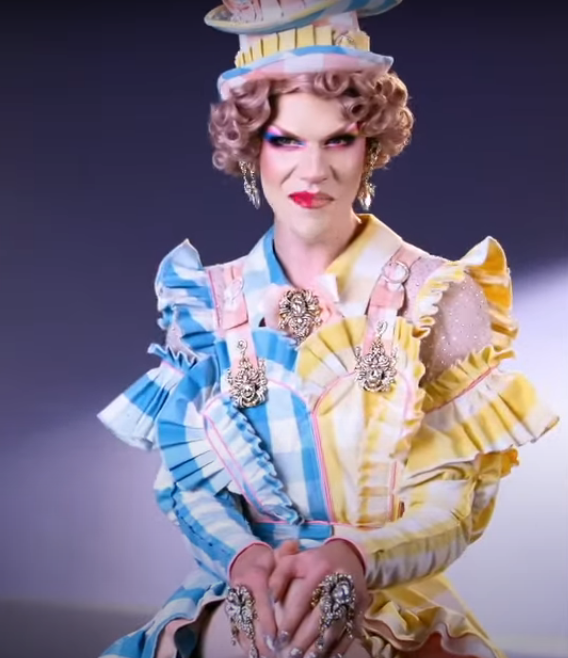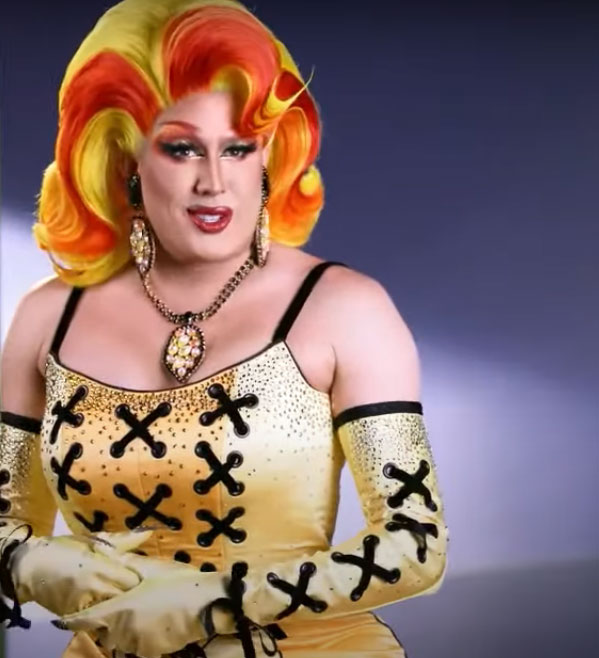 02.39  Tina Burner
Tina Burner is yet another New York city queen and, like Tamisha, she's expecting to be on the older end of the scale when it comes to this competition.
"I explain my fashion style as… questionable," she says, and I furrow my brow because she's wearing one of the most beautiful wigs I've ever seen.  It looks like her hair is made of fire.  
But then she goes on to say, "I'm a comedy costume clown," and that makes perfect sense to me.  She's a beautiful fiery clown.
Tina, obviously inspired by the legend Tina Turner, is all about the performance element of drag.  "That's what drag is," she says.  "I wanna put on a show, you know what I'm saying?"
This seasoned queen, who's auditioned for the show more times than she can recall, is also the reigning National Miss Comedy Queen so I'm keeping my fingers crossed she makes it to Snatch Game.  This year could use a good laugh.
02:35  Tamisha Iman
Tamisha Iman, whose exact age is shrouded in mystery, is likely to be the eldest contestant this season and has been doing drag for the last three decades.
"I'm smart enough to still know how to play the game and win, but nevertheless I just wish the twenty-five-year-old Tamisha would have signed up and got on the show," she smiles.
Tamisha comes across as more serious than some of the younger queens that have been presented so far, but it's undeniable that she has a sweet side too.
She spends a chunk of her precious airtime talking about her drag-daughter and fellow contestant, Lala Ri.
This is definitely what I'll remember most about Tamisha: not that she's a pageant queen or a trendsetter or favours haute couture looks, but that she's a proud mama hen.  I'll also remember this quote:
"I think people gonna be surprised that a old broom like myself can still sweep."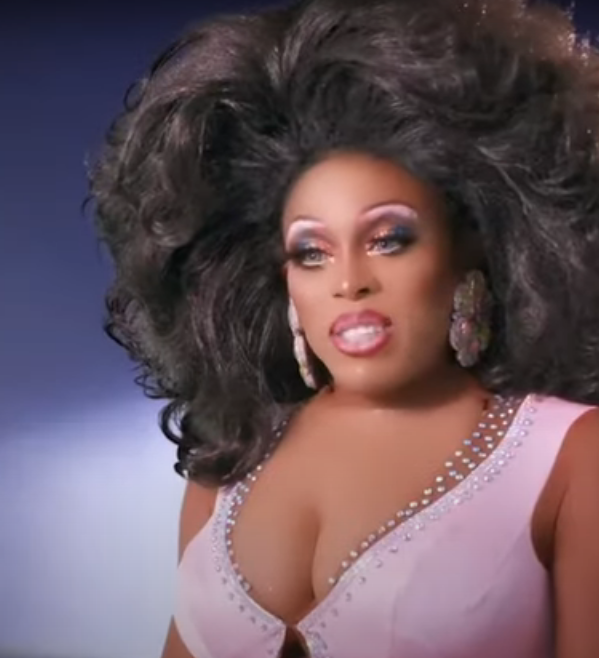 02.33  Symone
Symone is representing the LA queens of California in this competition and says that "it would feel correct" to win the crown.
As someone who's inspired by strong powerful black women, Symone loves to show a little skin and likes to be naked.  Even her makeup is the most natural yet!
She describes herself as "the ebony enchantress" and says that her biggest concern in this competition is Buckwheat Jo, a negative voice that she's had in her head since she was born who she named when she was 18 years old.
Despite the inner saboteur that's betrayed so many Drag Race contestants over the years, Symone came ready to play.
"I'm here to make sisters, hopefully, but that is not priority number one.  'Cause I'm here to win."
02.30  Rosé
Rosé is naturally comfortable in front of the camera in a way that few contestants are, so I'm already at ease watching her sell herself to Drag Race's fan base.
Self-proclaimed "quintessential New York showgirl", Rosé is a camp-but-glamorous comedy queen who's always onstage.
Although her drag career started later than most, she made it into the competition on only her second audition and quickly made a name for herself on the drag scene.
Rosé says that sometimes people think she's achieved more than she deserves because she "didn't have to go the very treacherous Frodo/Lord of the Rings to Mount Doom route" but she's proud of how hard she works.
"I wouldn't have come if I didn't come to win," she warns her competitors.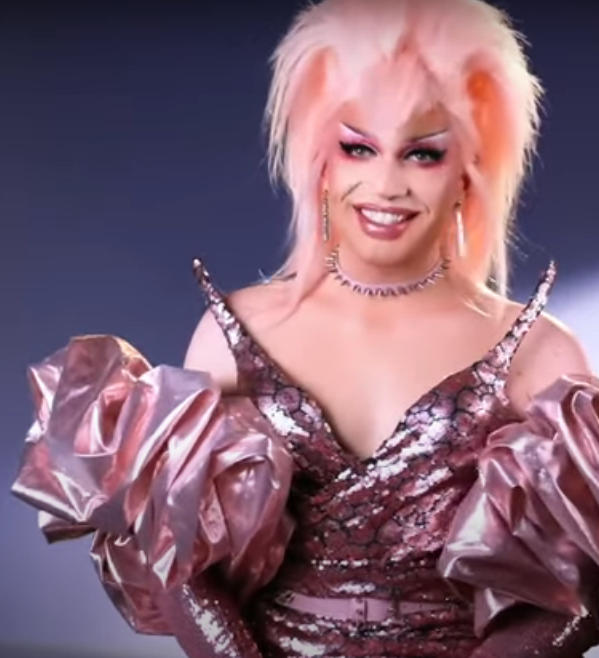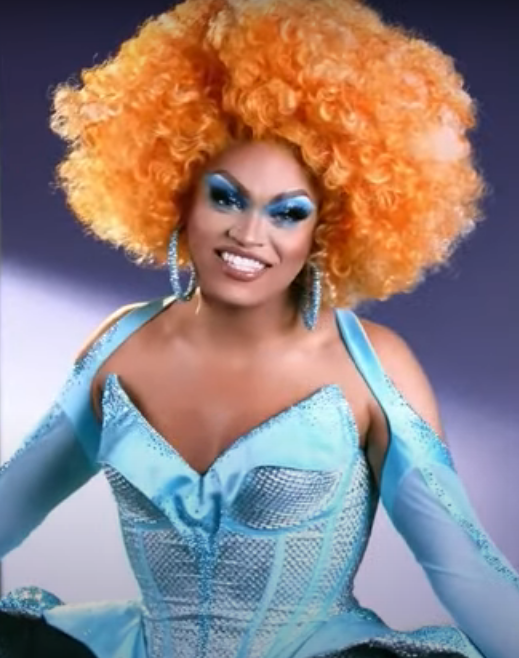 02.27  Olivia Lux
Olivia Lux comes to us with a smile wider than planet earth and, frankly, she's adorable.  Something about those pearly whites and her enthusiasm just makes her endearing, even though there's a bit of shade in there too.
This pianist queen considers herself to be a fair competitor: "I'm not ripping off my necklace and throwing the pearls on the ground.  I'm just gonna let you fall by yourself."
The whimsical Olivia from Brooklyn, New York, is a "fetus of drag", having started her drag career just a year ago and securing a place in this competition with her first audition. 
"I'm here to grow and learn and I'm gonna grow right into that crown."
02:23  Lala Ri
With a name like a child's nursery rhyme, the dancing queen Lala Ri hails from Atlanta, Georgia, and this is her third year doing drag.
 She's already ignited controversy by confessing that she doesn't know how to sew, which is considered bad form on Drag Race because the sewing challenge is one of few that the queens can actually prepare for. 
The debut sewing challenge has sent home many fan favourites on the very first episode, including Shangela, Penny Tration and Miss Vanjie.  
But, to be fair to Lala, she did attempt to learn to sew before she made it to the main stage… and let's not forget that BenDeLaCreme won the sewing challenge using just a hot glue gun and perseverance!  So let's not count Lala out just yet.
"Lala Ri makes you watch her," she says.  Well, Lala, we're watching.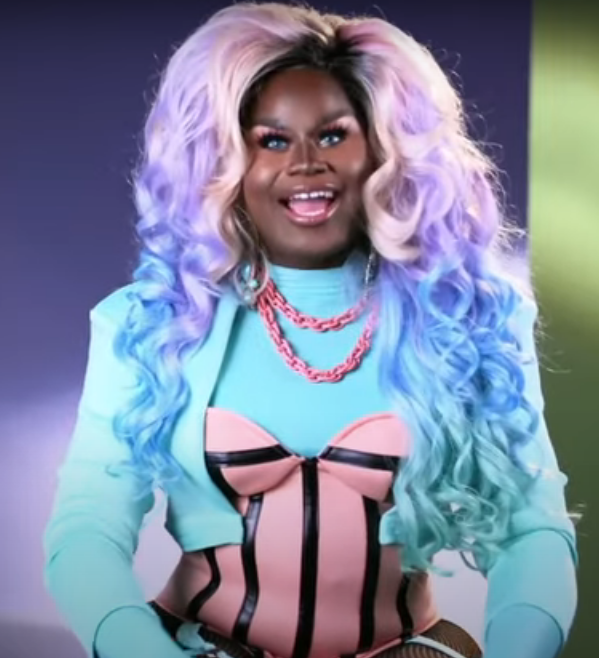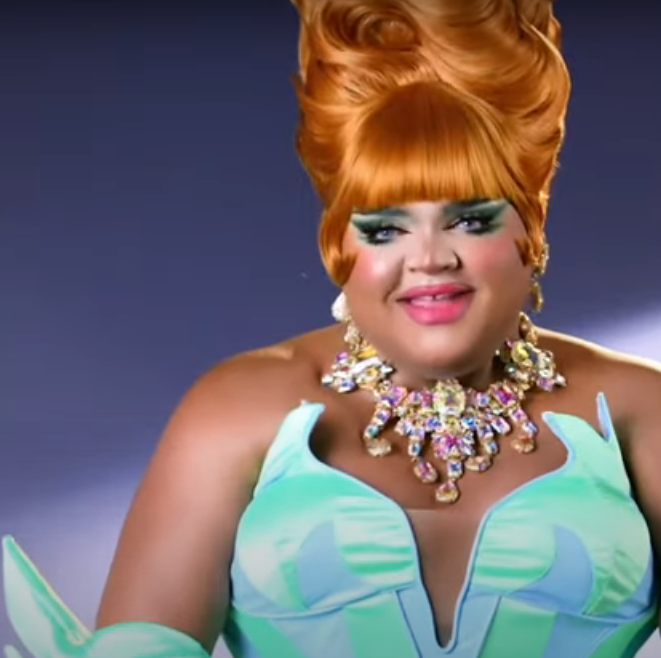 02.20  Kandy Muse
I can predict right now that Kandy Muse is going to be a fan favourite.  So much attitude in one tiny-waisted drag queen.
Ten seconds in and we already know Kandy better than any of the other contestants; she's a picky eater, brimming with confidence… and a back that requires regular shaving.
"I came to have a good time and guess what?  While having a good time, I'mma snatch a crown and a hundred thousand dollars.  Try me, Ho."
Kandy is a Drag Race child, the drag-daughter of season nine's Aja who came back to slay on All Stars 3.  She's also the drag-sister of Dahlia, from the season just gone, and Kandy plans to do better than both of them.
02.16  Kahmora Hall
Next is Kahmora Hall, not Kimora ("Get it right!"), a vision in lilac.
Although Kahmora comes from a long line of pageant queens, she herself is not one of them.  The glamour queen's presenting a very standard showgirl look and says we can expect more looks that are "classic, but also very current."
A healthy mix of glam and shade, I suspect producers might be setting Kahmora up for The Villain Edit.  They may just have done her dirty by placing her after the extremely likeable Joey Jay and not sharing any memorable information about her, but only time will tell.
"Glitz and glam, the razzle-dazzle, shine and sparkle never go out of style," she informs us with a pageant-worthy smile.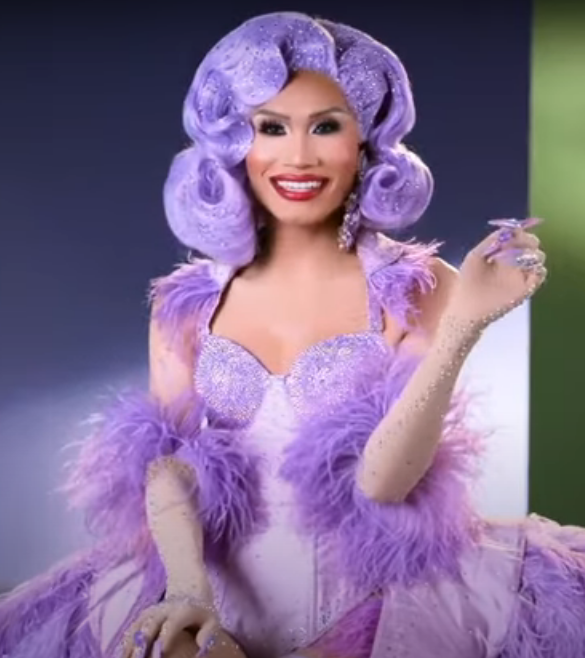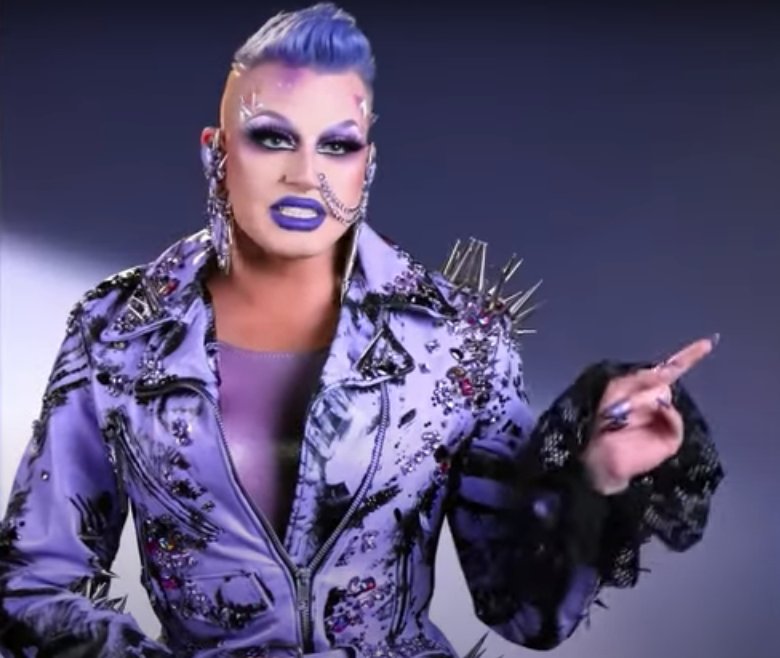 02.13  Joey Jay
"Y'all have never had it and now you're gonna get it."
We certainly are!  Joey Jay is a self-described lazy queen from Phoenix, Arizona, with no drag name.  She also doesn't wear wigs which she expects to drum up some controversy on the show, but she is here for it.
"Tell me I can't do something and I'm gonna make you buy it at the end of the day."
Although she is competitive, Joey assures us that she's sportsmanly about it.  "I'm a good loser and I'm a great winner."
This punky, gender-bending queen describes herself as a "power little spoon" and is, by far, season 13's most quotable queen yet.
02.10  Gottmik
Could RuPaul's Drag Race be looking at their first trans winner?  Gottmik is here to find out!
Although the main stage has been home to many transwomen over the years, including Sonique, Carmen Carrera and Peppermint, Gottmik is making Drag Race Herstory as the first transman to make a play for the crown.  
With an aesthetic that's very reminiscent of Drag Race UK's Blu Hydrangea, Gottmik (and yes, that's Gottmik, not 'got milk') is sporting the look of a "weird alien freak thing" with a pencil brow and a dramatic silhouette.  They want to bring the crown back to LA for the first time in a decade since Raja's win in season three.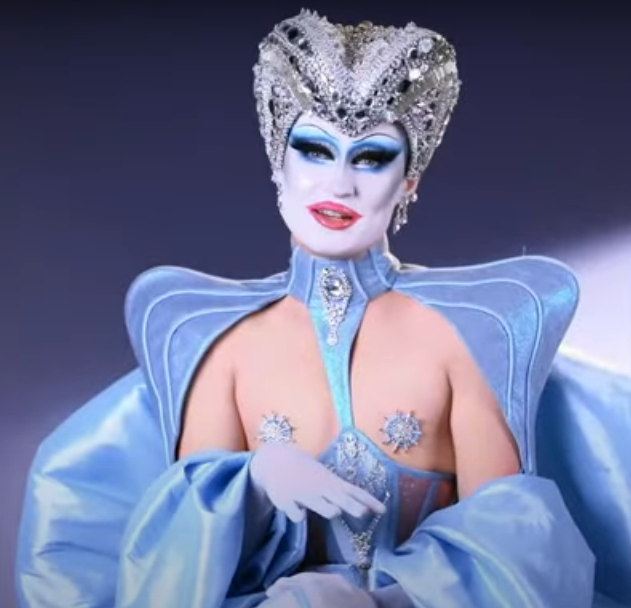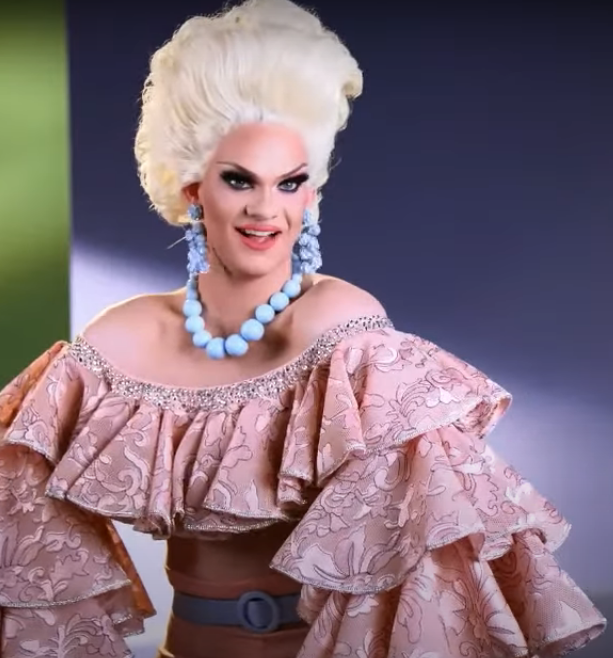 02.07  Elliott with 2Ts
Let's just jump straight in with a deep appreciation for Elliot's ensemble.  With sleeves and gloves that hint, nay, scream victorian, I am making a mental note of those beautiful pastel pinks and blues for when it comes to redecorating my bedroom.
Elliott is a rarity in the drag community: an introverted Vegas queen!  From this goofy, ballet-dancing, choreography queen we can expect high-end-housewife-meets-JLo.
To find out what on earth that means, tune in on the 1 Jan.
02.04  Denali
Looking like a beautiful swamp creature, Denali is the first Alaskan queen to grace the main stage of RuPaul's Drag Race.  Denali is a self-described queen of the elements and her icy outfit reflects that… anyone else getting axolotl vibes?
Her drag career began 2.5 years ago and, although, she's new on the scene, she promises we can expect "full gaggery" from her this season.
"I looked up to the divas and now I am a diva," she says, having gracefully recovered from a painful-looking broken nail.
Welcome to the main stage, Miss Denali!  And don't forget the nail glue next time.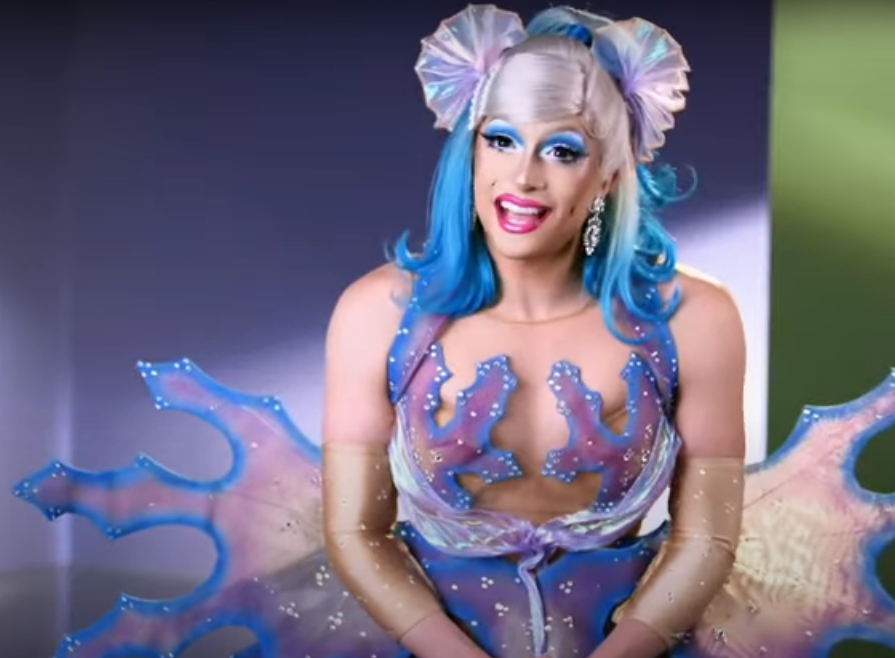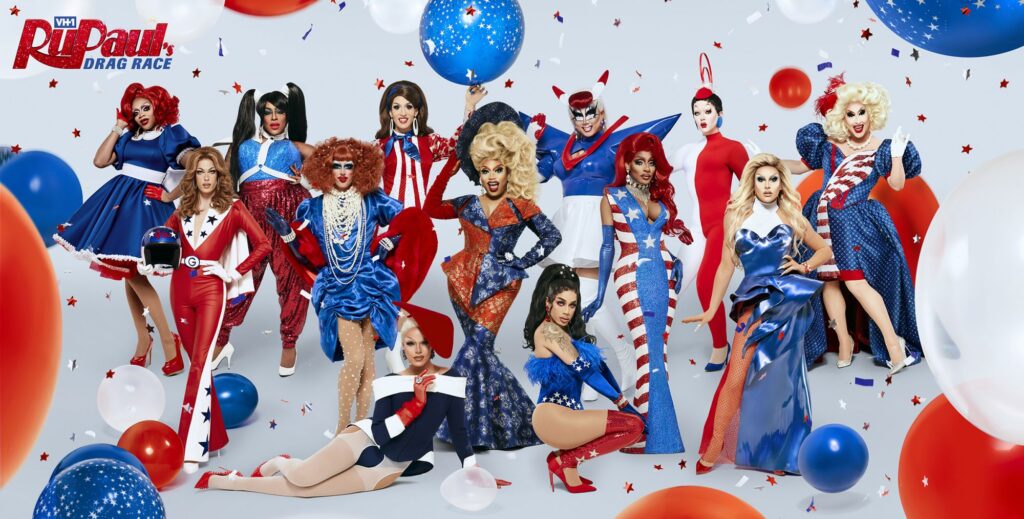 01:56 The multi-Emmy-award-winning RuPaul's Drag Race is back with season 13 on New Year's Day (although, for those of us slightly east of the States, it will land on Netflix the following day).
You may be thinking, unlucky number 13 airing in 2020 is a recipe for disaster but you can't get much unluckier than season twelve. Between the disqualification of She Who Shall Not Be Named and the unprecedented virtual finale, let's hope season 13 will get a free pass from disaster!
Tonight, we meet the 13 queens vying for the cash prize of $100,000 (before taxes!) and the title of America's Next Drag Race Superstar which was won by Jaida Essence Hall at the end of May, starting with…